MacBook Air
Make big things happen. All day long.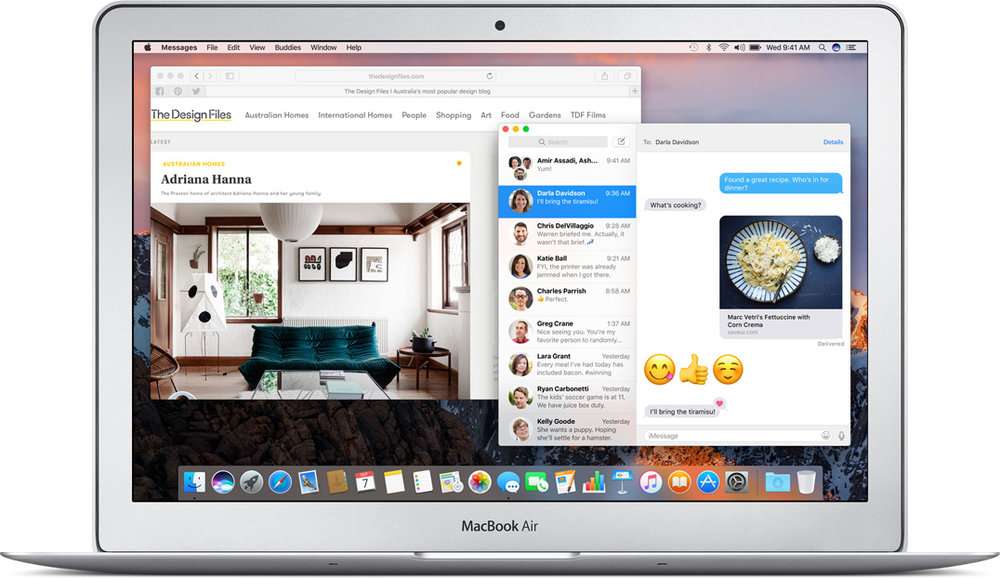 MacBook Air lasts up to an incredible 12 hours between charges. So from your morning coffee till your evening commute, you can work unplugged. When it's time to kick back and relax, you can get up to 12 hours of iTunes movie playback. And with up to 30 days of standby time, you can go away for weeks and pick up right where you left off.
Thin. Light. Powerful.
And ready for anything.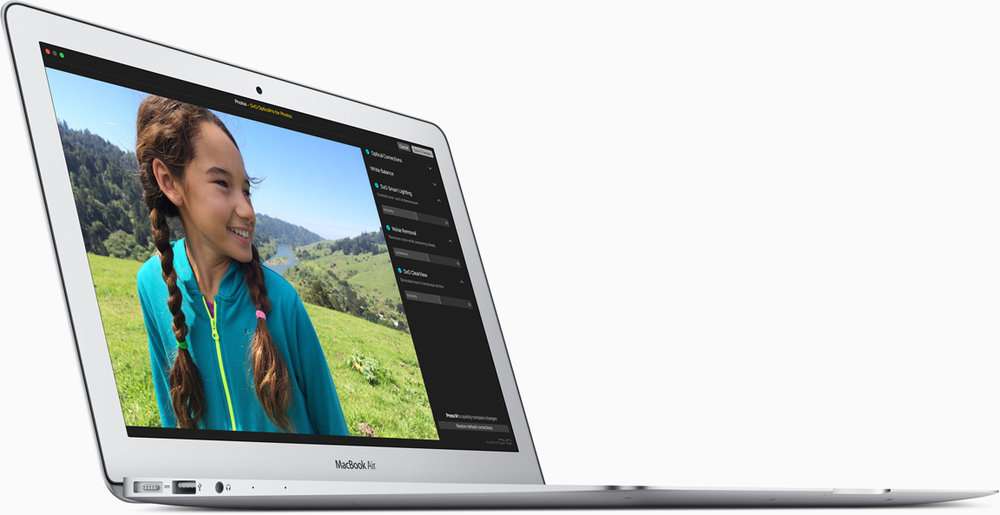 Whatever the task, fifth-generation Intel Core i5 and i7 processors with Intel HD Graphics 6000 are up to it. From editing photos to browsing the web, everything happens ultrafast. And all that power is encased in an incredibly thin 0.68-inch unibody design that weighs only 2.96 pounds.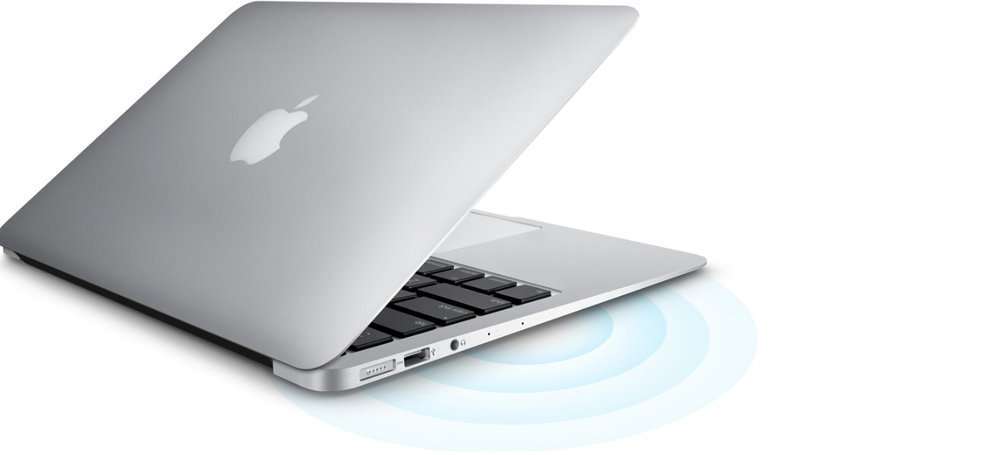 802.11ac Wi-Fi.
Effortless wireless.
Instantly connect to an 802.11ac base station — including AirPort Extreme or AirPort Time Capsule — and experience wireless performance up to 3x faster than the previous Wi-Fi generation. 802.11ac also delivers expanded range, so you can work more freely than ever.
All systems go with SSD storage.
The SSD storage in MacBook Air is up to 17x faster than a 5400-rpm notebook hard drive. So everything you do is snappy and responsive. MacBook Air even wakes up fast, thanks to SSD storage and fifth-generation Intel Core processors.
macOS
macOS is the operating system that powers everything you do on a Mac. macOS High Sierra brings new forward‑looking technologies and enhanced features to your Mac. It's macOS at its highest level yet.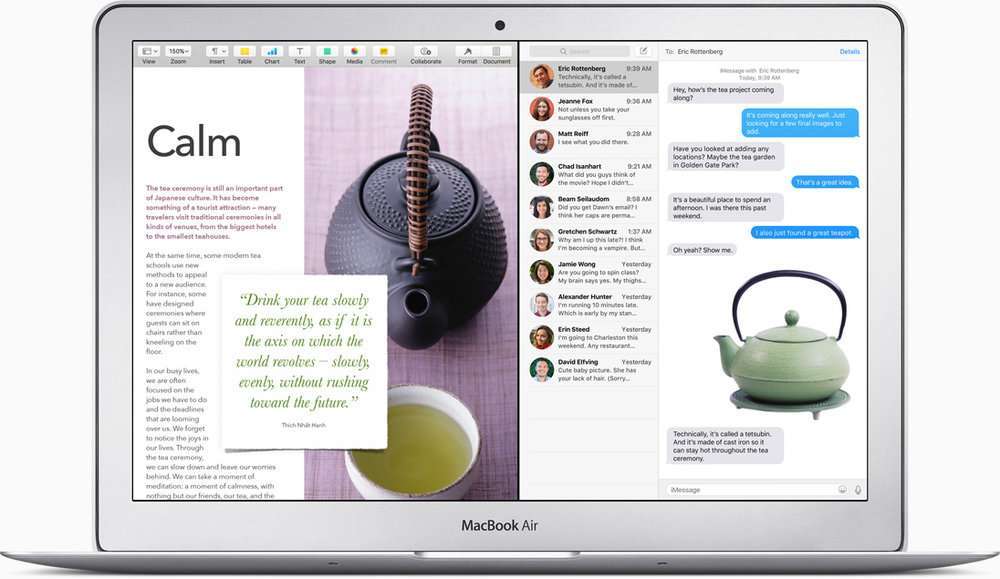 Up to 12 hours of battery life.
Power through your Whole day.
Thanks to compact SSD storage in MacBook Air, there's plenty of room for a big battery. Working together with the power-efficient fifth-generation Intel Core architecture, this battery can post some impressive numbers. MacBook Air gets up to 12 hours of battery life on a single charge. That gives you all-day power for surfing the web or watching iTunes movies. Put MacBook Air to sleep for more than 3 hours, and it enters standby mode to conserve battery life for up to 30 days.


Fifth-generation Intel Core processors. Performance, meet endurance.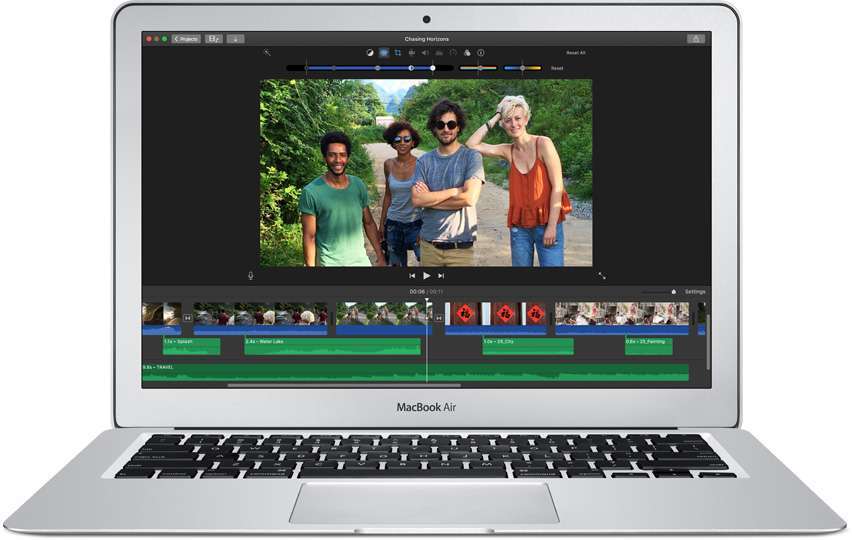 MacBook Air is powered by fifth-generation Intel Core i5 and i7 processors. This ultra-efficient architecture was designed to use less power and still deliver high performance. Which means not only can you do whatever you want — you can keep doing it for longer than before. In addition, the Intel HD Graphics 6000 processor offers advanced performance you'll especially notice with games and other graphics-intensive tasks.

Multi-Touched trackpad.
it goes hand in hand with macOS
The Multi-Touch gestures in macOS make everything you do on MacBook Air more intuitive, direct, and fun. And the spacious Multi-Touch trackpad is perfectly designed for them, whether it's a three-finger swipe to activate Mission Control or a four-finger pinch to see all your apps in Launchpad. Gesture responses are smooth and realistic. So when you're scrolling up and down a web page or swiping from one full-screen app to another, it's almost like you're touching what you're seeing.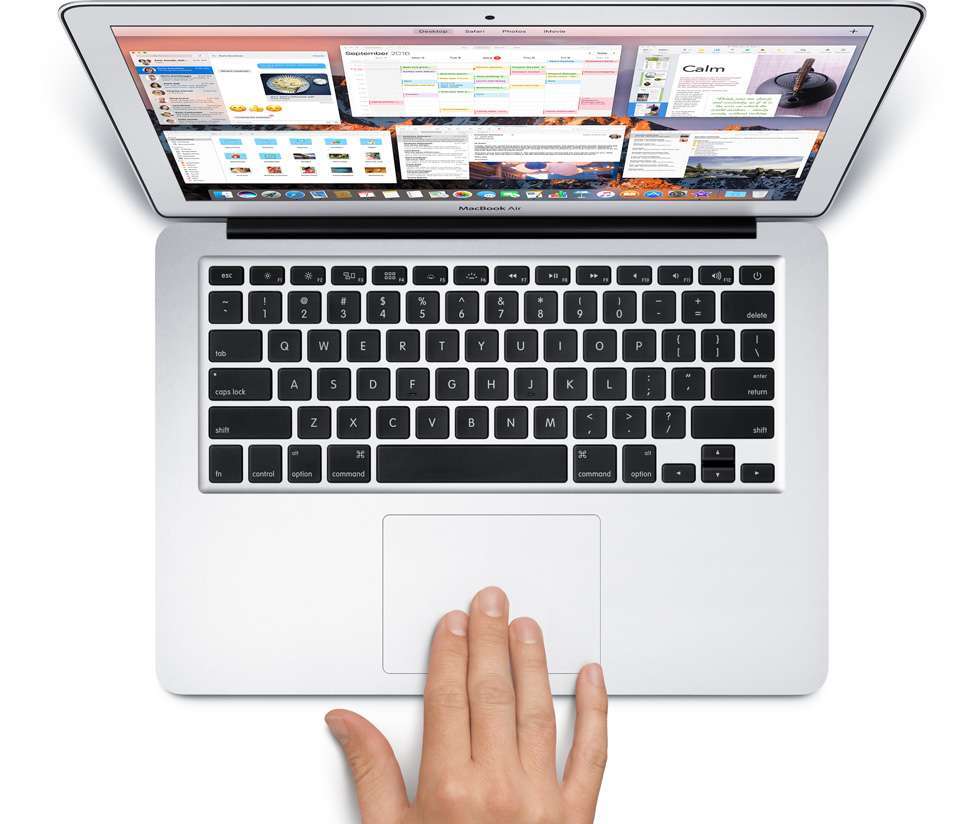 Choose your MacBook Air.
13-inch MacBook Air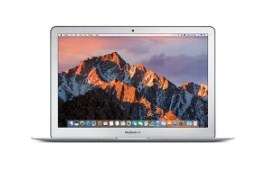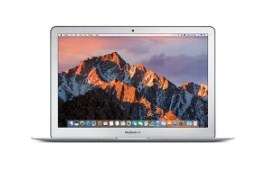 1.8GHz Processor
128GB Storage
1.8GHz dual-core Intel Core i5 processor
Turbo Boost up to 2.9GHz
8GB 1600MHz LPDDR3 memory
128GB SSD storage1
Intel HD Graphics 6000
$999.00
1.8GHz Processor
256GB Storage
1.8GHz dual-core Intel Core i5 processor
Turbo Boost up to 2.9GHz
8GB 1600MHz LPDDR3 memory
256GB SSD storage1
Intel HD Graphics 6000
$1,199.00