MacBook


Light.Years ahead.

The goal with MacBook was to do the impossible: engineer a full‑size experience into the thinnest, lightest Mac notebook yet. And not only is it compact — it's more powerful than ever. The new MacBook delivers up to 20 per cent faster performance with new seventh‑generation Intel Core m3, i5 and i7 processors, and up to 50 per cent faster SSD storage.1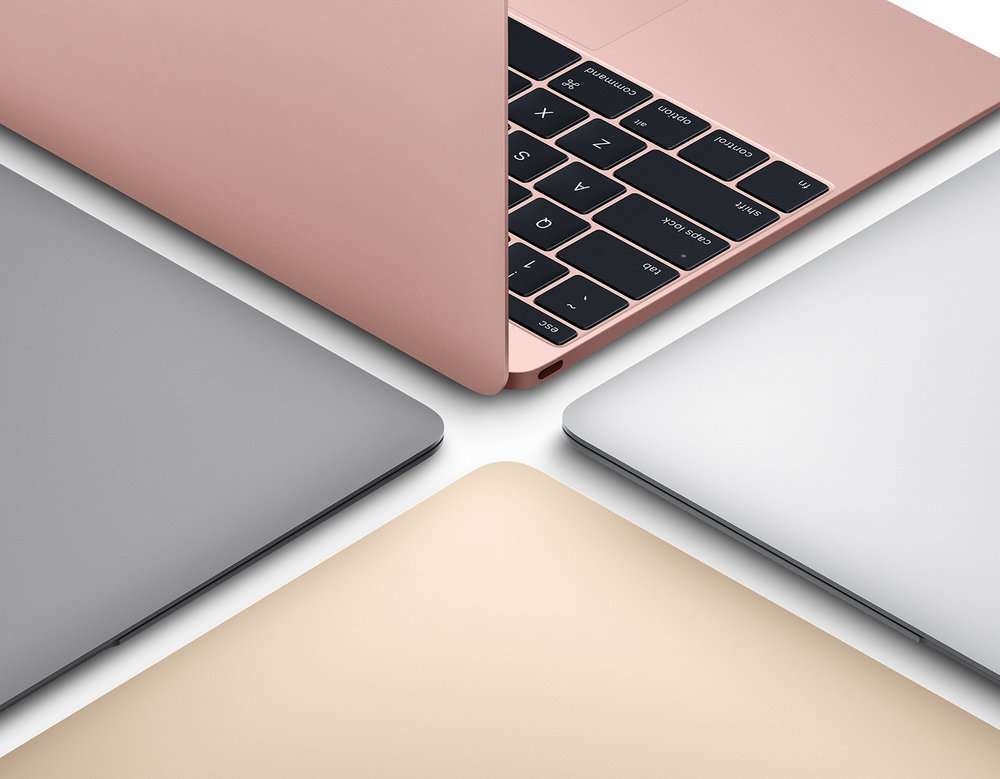 Available in rose gold, gold, space gray and silver.
More muscle in every millimeter.
Now equipped with seventh-generation Intel Core processors, MacBook is snappier than ever. From daily tasks like launching apps and opening files to more advanced computing, you can power through your day thanks to faster SSDs and Turbo Boost processing up to 3.6GHz.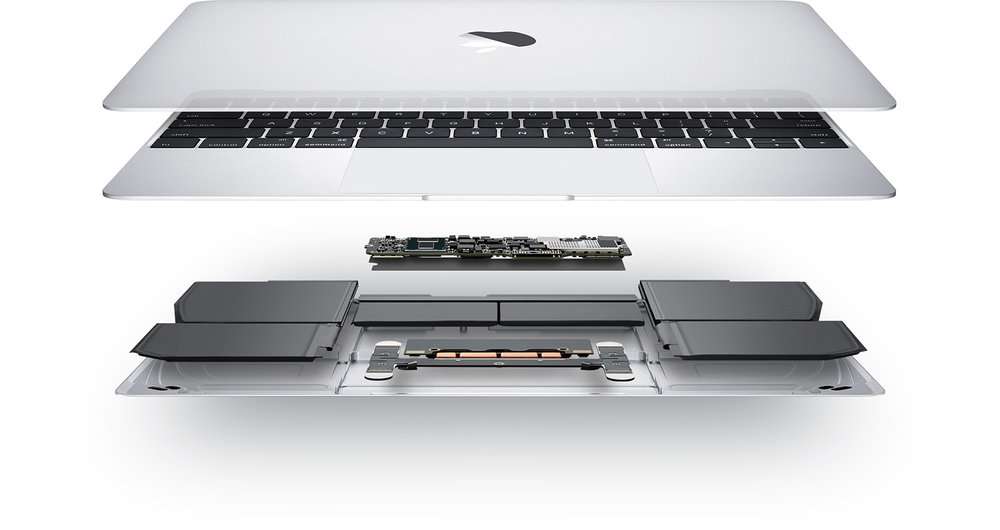 We squeezed the most into it.
And out of it.
Each component inside MacBook has been meticulously designed to get the most out of an incredibly thin and light enclosure. We chose powerful yet highly efficient processors, and optimized macOS to draw on the processor using as little power as possible. Because no fan is needed to cool the computer, it has more room for battery cells to support you on the go, all day long.
Inside you'll find seventh-generation Intel Core m3, i5, and i7 processors with 14-nanometer process technology. This lets MacBook expertly combine energy efficiency with the performance needed to take on all sorts of tasks.
Up to
20%
faster performance
Up to
3.6GHz
Turbo Boost processing
Fanless architecture
MacBook was built for virtually silent performance. Its processor runs on just 5 watts of power, which generates less heat and eliminates the need for a fan to cool the computer. Instead, the logic board is seated on an anisotropic graphite sheet that helps disperse any heat. So you won't hear a thing while your MacBook is hard at work.
Storage and memory
Though its components are tiny, MacBook has an impressive capacity to store the files and run the applications you need every day. With up to 16GB of 1866MHz LPDDR3 onboard memory and up to 512GB of SSD storage, you get an amazingly thin and light notebook with snappy performance.
Standard notebook batteries

MacBook batteries

To achieve all-day battery life,3 we needed to use every millimeter of space inside MacBook. So we created an innovative terraced battery cell, custom shaped to fit the specific contours of the enclosure. The result is 35 percent more battery cell capacity than would have been possible before.
35%
more capacity than standard
technology would allow
A Retina display that takes everything to the edge.
The stunning 12-inch Retina display on MacBook is truly something to behold. With over 3 million pixels and edge-to-edge glass, every image leaps off the screen in rich, vibrant detail. All on an amazingly thin Retina display.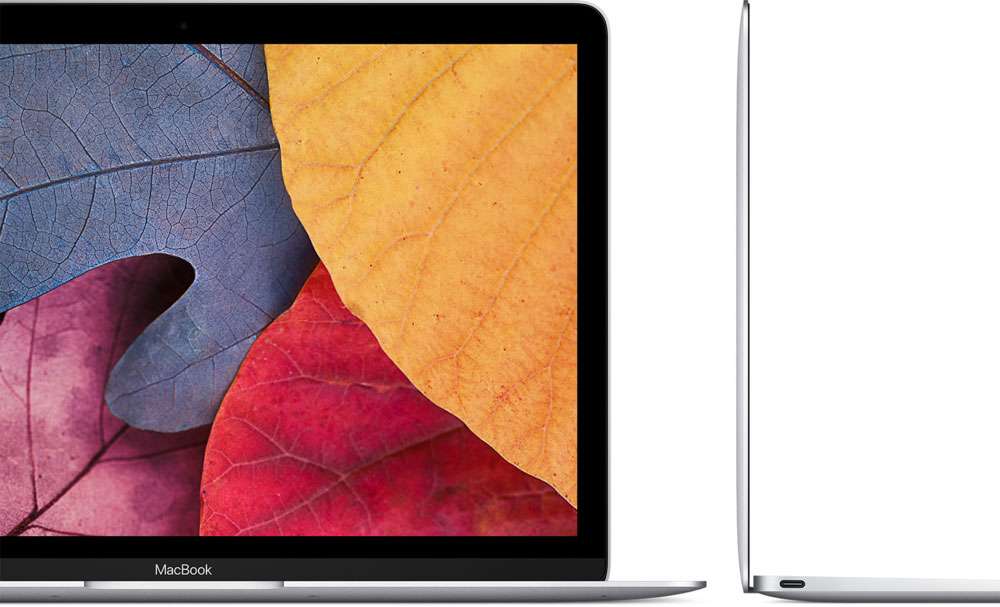 The Force Touch trackpad.
Press a little deeper, do a lot more.
The pressure-sensing capabilities of the Force Touch trackpad allow you to tell your MacBook what you want it to do based on subtle differences in pressure. Click anywhere to perform a variety of actions in different apps, all on the same surface, without lifting a finger. And the Taptic Engine provides haptic feedback that adds a sense of touch to what you see on the screen.

Multi-Touch.
Precise control at your fingertips.
Multi-Touch gestures make it easy and intuitive to interact with your MacBook. Scroll in any direction, swipe through web pages, pinch, rotate, or Force click to unlock other useful capabilities.
Connect to everything you love. Anywhere you go.
With powerful technologies in an incredibly compact enclosure, MacBook is designed to fit perfectly into a world where just about anything you do with a notebook can be done over the air. For those moments when you do need to plug in, USB-C packs a ton of capability into one small and convenient port.

USB-C. Singularly versatile.
The USB-C port puts everything you need in a port all in one place. It provides charging, speedy USB data transfer (up to 5Gb/s), and video output in a reversible design that's one-third the size of a USB 3 port, giving you the flexibility to easily connect your favorite devices.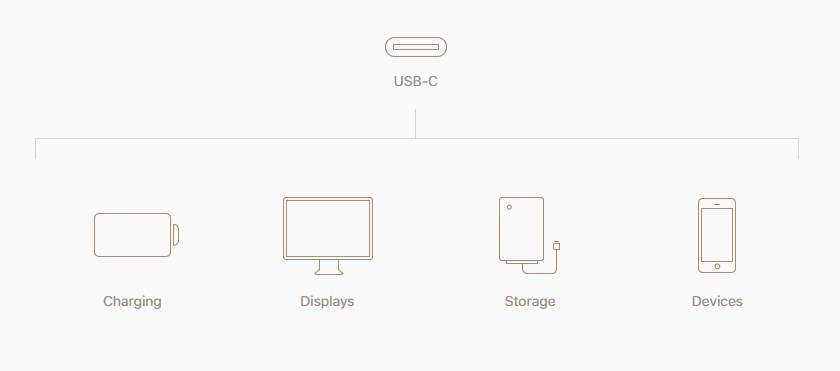 Fully equipped for a wireless world.
MacBook takes full advantage of the latest 802.11ac Wi-Fi and Bluetooth 4.2 wireless technologies — and with innovative Apple software and services that let you get the most out of them, you can wirelessly connect to the web, transfer files, organize your photos, listen to music, and more.

MacOS
macOS is the operating system that powers everything you do on a Mac. macOS Sierra introduces Siri to Mac — along with more ways to enjoy your photos, shop securely online, and work seamlessly between devices.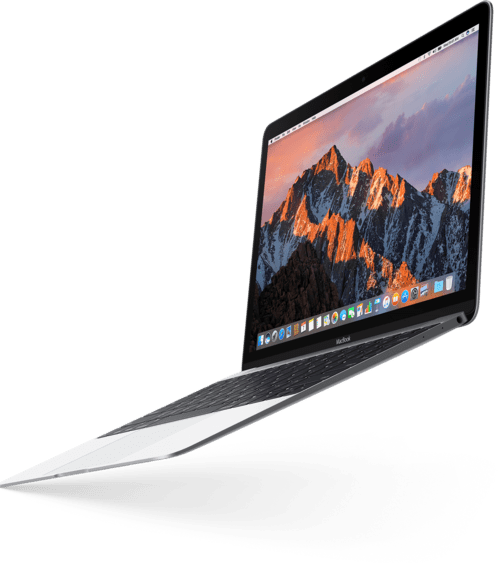 Choose your new MacBook and select a finish.
12-inch MacBook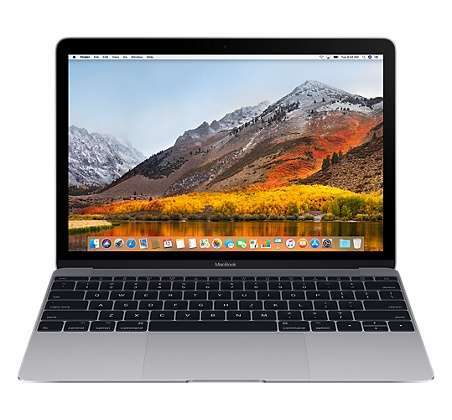 1.2GHz Processor
256GB Storage
1.2GHz dual-core 7th-generation Intel Core m3 processor
Turbo Boost up to 3.0GHz
8GB 1866MHz LPDDR3 memory
256GB SSD storage1
Intel HD Graphics 615
Keyboard with second-generation butterfly mechanism
$1,299.00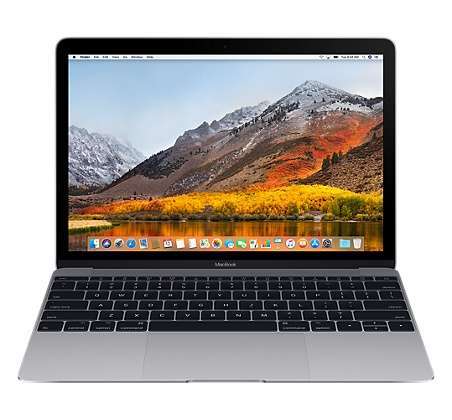 1.3GHz Processor
512GB Storage
1.3GHz dual-core 7th-generation Intel Core i5 processor
Turbo Boost up to 3.2GHz
8GB 1866MHz LPDDR3 memory
512GB SSD storage1
Intel HD Graphics 615
Keyboard with second-generation butterfly mechanism
$1,599.00