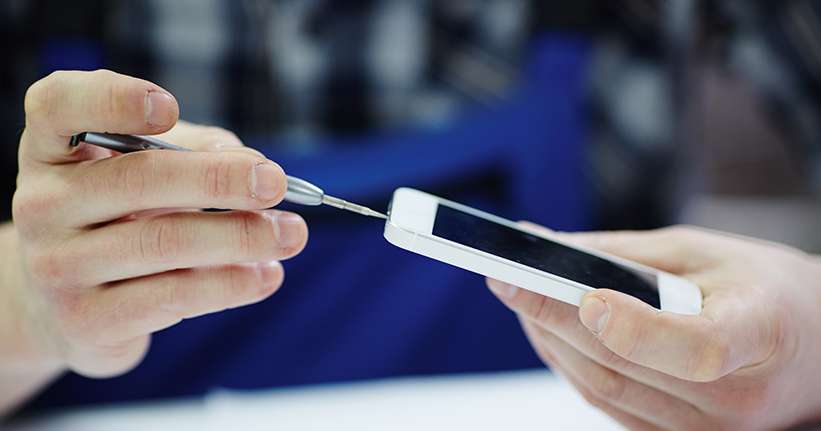 In the age of technology, it's essential to keep your devices, and especially your iPhone, functioning correctly. No longer just a luxury, your iPhone helps you pay in stores, travel, and stay safe!
Your iPhone can't do any of those things without a functioning battery to supply power. Unfortunately, sometimes iPhone battery replacement is necessary to keep your device functioning properly.
Read this expert guide from iStore, top provider of Apple products services in New Jersey, to learn how to recognize when it's time to replace your iPhone battery.
Check Your iPhone Battery Health Regularly
To check your iPhone battery's health, navigate to Settings > Battery > Battery Health.
A maximum capacity of 80% or higher indicates a healthy battery. If your maximum capacity is below 80%, consider seeking an iPhone battery replacement service in New Jersey.
Signs of Poor Battery Health
Unexpected shutdowns: Your iPhone turning off unexpectedly, even with more than 20% charge, may signal a battery issue
Sluggish apps:

Slow or crashing apps can hint at inadequate battery power

Lower speaker volume:

Reduced speaker volume may also be due to insufficient battery power

Frequent charges needed:

If you're charging your iPhone more often than usual, the battery might not be holding charge efficiently
Are you experiencing any of these issues? Consult an Apple Authorized Service Provider to book an iPhone battery replacement service in New Jersey.
Tips to Extend Your iPhone Battery's Life
To prolong your battery life, avoid letting your battery drop below 20% or charging it to 100% on a regular basis.
Refrain from using your phone in extreme temperatures if possible, and always keep your software up-to-date.
Being dropped or otherwise damaged can result in hidden damage to your iPhone, even if it looks fine. It's important to book in for iPhone repair near you to repair any hidden damage and keep your battery functioning properly.
Carrying a power bank for on-the-go charging can be beneficial to prevent having to perform a full charge from under 20% up to 100% every day.
Consult a store providing iPhone services if you need help keeping your device running smoothly.
Find iPhone Repair Near You
For a reliable, quick and affordable iPhone battery replacement service in New Jersey, iStore is your number one choice.
As the best company authorized to provide iPhone repair near you in New Jersey and New York City, iStore's experts will ensure your iPhone gets the best care possible.
Whether it's iPhone battery repair, battery replacement, assistance with checking your iPhone battery health, or something different entirely, our team has the training to provide any Apple support service you need.
So don't wait until your iPhone battery gives up for good. Preserve your phone's battery life and overall functionality by addressing battery issues immediately.