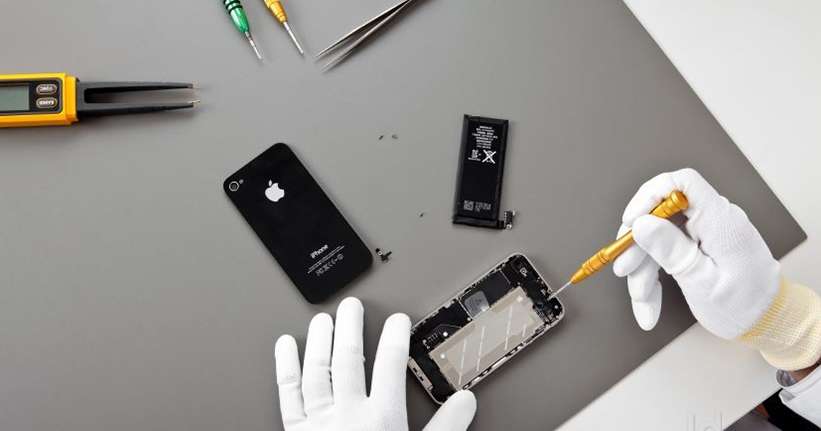 Choosing the right Apple iPhone service center can be a daunting task. With so many options available, it's essential to select a service provider that not only understands your needs but also guarantees the quality of their work.
This guide will help you navigate the process of finding a trustworthy iPhone repairs service in New York, NY, ensuring your device is in capable hands.
1. Look for an Authorized Apple iPhone Repair Store
The first and most critical factor is whether the service center is an Apple Authorized Service Provider (AASP).
This designation displayed by an Apple support service in New York means they meet Apple's high standards, including using only genuine Apple parts, employing Apple Certified Technicians, and a professional service environment. It's a mark of trust and quality.
2. Comprehensive Diagnostic Services
A good Apple products service center should offer thorough diagnostic services. Sometimes, what seems like a major issue could be a minor glitch that doesn't require extensive repairs. Choose a center that will give your device a full check-up.
3. Expertise of Technicians
Ensure that the center employs trained and experienced professionals. The expertise of technicians is crucial for reliable and efficient Apple products services. This is especially important for complex jobs like iPhone battery replacement services.
4. Independent Vs. Apple's Own Centers
While Apple's own repair centers are reliable, independent Apple help centers like NY can offer personalized services and often have expertise in older Apple products that official Apple centers no longer support.
They can also often provide quicker service without the need for an appointment and at competitive prices.
5. Location and Convenience
Consider the location. With iStore by St. Moritz located in both New York and New Jersey, accessibility is a significant advantage. Choose a center that is conveniently located for easy drop-off and pick-up.
6. Range of Services
Look for a service provider that offers a wide range of services. Whether it's iPhone screen repair, MacBook repairs, or Apple Device Management Services, a comprehensive service center can handle all your Apple product needs.
7. Customer Feedback
Don't forget to check customer reviews. They provide real insights into the quality of service and customer satisfaction offered by Apple product stores near you.
Find an Apple iPhone Service Center Near You
Selecting the right Apple iPhone service center is crucial for the longevity and performance of your device. iStore by St. Moritz, an Authorized Apple Repair Specialist in the Tri-state area, ticks all these boxes.
With locations in New York and New Jersey, our team of certified technicians ensures top-quality service for all your Apple products – from onsite iPhone screen repair in New York to iPhone battery replacement services in New Jersey!
Contact iStore by St. Moritz today to benefit from our unparalleled service and expertise.