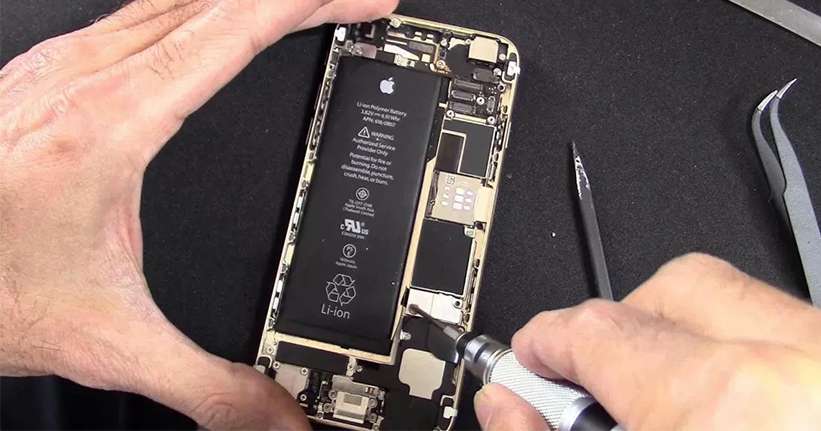 In an era where technology is intertwined with our daily lives, keeping your iPhone in working order is highly important. This is why it's so important not to delay repair when you notice visible damage or a problem with how your iPhone is functioning.
Read on to learn from our authorized Apple iPhone repair specialists about how timely device repairs can save you money and give you peace of mind.
The Risks of Delaying iPhone Repairs
Neglecting a necessary iPhone repair can seem like a cost-saving tactic, but it often leads to more significant issues. A cracked screen, for instance, is more than a visual nuisance – it's a doorway for debris and moisture that can corrode the delicate circuitry within.
Similarly, when your iPhone endures water damage or drop damage, finding trustworthy iPhone repair near you is vital to prevent irreparable harm.
Performance and Functionality
For most people, your iPhone's performance is integral to your productivity and connection to the world. Damage can cause frustrating issues like system crashes, freezing, or unresponsive touch features.
A careful search for iPhone repair near you can connect you to a trustworthy, Apple-certified iPhone repair store able to address such malfunctions promptly, ensuring that your device maintains its peak functionality.
Cost-Effective Solution
Contrary to what you might think, seeking iPhone repair near you soon after your phone is damaged can be much more economical than waiting for the damage to worsen or sending your phone to a remote repair store.
Quick iPhone repairs from a local Apple products services provider can prevent minor issues from escalating into more expensive problems. Some stores even provide same-day repair. Choosing a local service means you don't have to worry about postage costs or the cost of hiring a replacement device or or lost productivity while you wait days for it to be returned.
Additionally, a well-maintained iPhone retains its value over time, which is beneficial if you decide to trade in your device in the future. A phone that has endured additional damage after being left unrepaired for a period will lose value.
iStore by St.Moritz: The Go-To iPhone Repairs Service in New York
The longer you wait to repair your iPhone, the greater the risk to its performance, functionality, and security. Timely repairs are not just for immediate relief; they're a strategic approach to preserving your device's longevity and efficiency.
For the best iPhone repair near you, look no further than iStore by St.Moritz, provider of New York's premier authorized Apple iPhone repair services.
Our team guarantees:
1. Certified Expertise
Our technicians are Apple-trained to perform a variety of repairs, from iPhone screen repair to iPhone battery replacement service in New York.
2. Accessibility
With locations in New York City and New Jersey, we are conveniently positioned to serve you.
3. Timeliness
We understand the importance of a quick turnaround, which is why we offer same-day iPhone repair services.
4. A range of Apple product services
We can help you with all things Apple, from iPhone repairs and Apple store services, to Apple Watch and MacBook repairs.
Contact us online or call us in-store for more information on our Apple Device Management Services. Your iPhone is an essential tool in your daily life – trust us to keep it functioning like new.