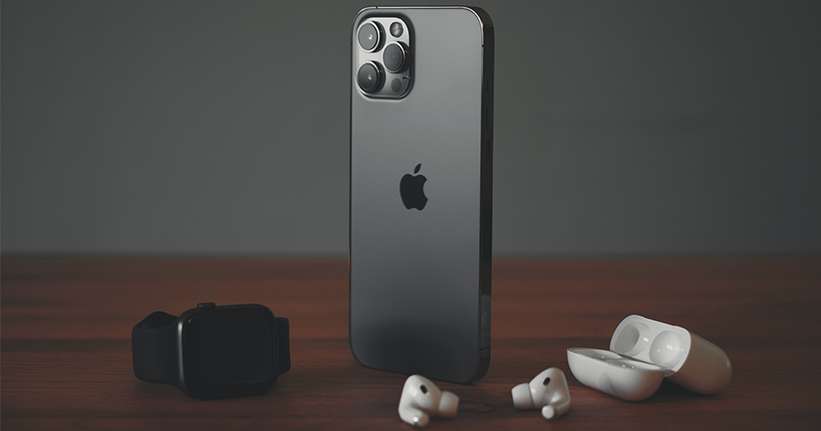 Like all electronics, your iPhone may sometimes experience issues that leave you puzzled. From an unresponsive screen to rapid, unexplained battery drain, these issues can be frustrating.
In this post, the experts behind our Apple support service in New York have gathered some expert advice on how to solve the most common iPhone mysteries.
1. iPhone Won't Turn On?
First, ensure the device is powered. Press and hold the side button (or top button on older models) for a few seconds. If there is no response, the culprit could be an empty battery.
Another trick is to force restart your iPhone by pressing and holding the side button and volume down simultaneously until the Apple logo appears.
If these steps fail, it could be time to consider visiting an authorized Apple iPhone service center in NY.
2. iPhone Screen Frozen or Unresponsive?
A force restart can also resolve a frozen screen. Should the problem persist, you might need to reset the iPhone to factory settings.
To factory reset your iPhone, first backup all data to the Cloud. Then:
1. Press and quickly release the volume up button.
2. Press and quickly release the volume down button.
3. Press and hold the side button.
4. When the Apple logo appears, release the side button.
3. Apps Crashing Unexpectedly?
Restart your iPhone and update any out-of-date apps. Persistent issues might require uninstalling and reinstalling the problematic app.
4. Battery Draining Too Quickly?
You can improve your battery life by dimming screen brightness, disabling unnecessary features, and closing unused apps.
Still facing issues? It might be time to book an iPhone battery replacement service in New York.
Find an Apple iPhone Service Center in New York
If you've attempted these troubleshooting tips and mystery still remains unsolved, don't hesitate to seek professional help. iStore by St. Moritz offers an expert iPhone repairs service in New York, NY.
For reliable, authorized Apple iPhone services near you, contact iStore by St. Moritz for a consultation and let us shine a light on your iPhone mystery.